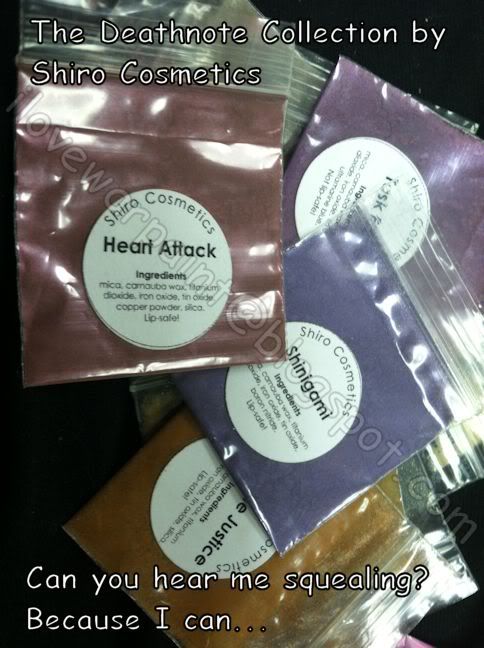 I apologize for the larger photos... but blogger would not upload these for some reason.. kept giving me internal errors.
Yay! My Shiro Cosmetics order came in :) And as you can tell... I'm super duper excited in my video. The colors are absolutely gorgeous, and everytime I look at them I keep kicking myself for not knowing about this brand sooner!
I mentioned in the video about how I can be a very big prude when it comes to buying eyeshadows online, mostly because I can never truly know what they look like in my eyes until I see them swatched on MY skin. So having the option for samples like Shiro Cosmetics has is an amazing quality, especially since they are only $1. This way, I can choose my favorites depending on how well they wear and how vibrant they are on my eyes. So far I've picked out three I will be ordering full sizes of from this collection and I'm still working on the Super Effective collection!
Absolutely amazing, keep up the great work Caitlin!